About Christine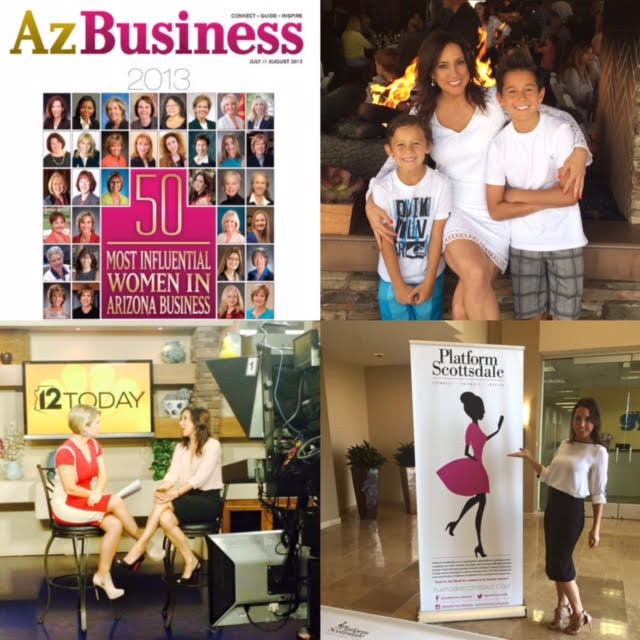 Voted one of Arizona Business Magazine's 50 Most Influential Women in Business for 2013!
Christine has been featured on the local ABC, NBC, CBS, and FOX News stations as their real estate expert numerous times over the past several years, as well as being published in Phoenix Business Journal, the Arizona Republic, Arizona Foothills Magazines and several other local publications.
**I specialize In McDowell Mountain Ranch, a wonderful family oriented community in the mountains of North Scottsdale AND Canadian Relocation! (Canadians who are looking to buy or sell property in Arizona will have access to Christine's entire team of experts including lenders, bankers, Title, CPA and attorneys that specialize in Canadian real estate purchases.)**

Residential real estate is not just a passion … It's in the bloodline! After graduating from college, Christine got her real estate license and began working with her father who has owned and run real estate companies since she was born. Selling a couple hundred homes in the first few years of being in the business, her experience is extensive to say the least.

"My favorite part of this career is not only meeting new and interesting people daily, but being able to help them with one of the largest financial decisions of their lives. I build relationships with my clients and extends well beyond the sale of their home."

Christine is a "Special Commissioner of the Court" which means she is on the approved court list and receives assignments to sell properties that are tied up in a divorce.
Giving back:

Christine has a passion for giving back to the community and volunteers monthly at various venues. Her two sons have developed a love for volunteer work as they join Christine handing out food and clothes to the homeless once a month. Her son's were so touched by the experience that they began collecting donation items at their school.
Free time

I enjoy playing tennis, yoga, cooking, travel, reading and hiking in our beautiful mountains in Arizona. Real estate, volunteering and cheering on the side-lines of my son's games pretty much sum up my weekends…and I love every minute of it!
Download my APP to search for homes!
Looks and feels like Redfin and Zillow but has real time MLS data! See what's sold, for sale, open houses, even leases. NO ads and FREE!
https://homestack.com/a/mcdowellmountainranchhomes